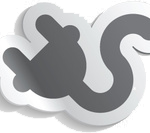 Nablet, die Aachener Firma, die die Programmierung der AMA plug-ins für SONY übernommen hat meldet:
Aktualisierung auf v. 4.0.3 für die Sony AMA plug ins
Sony XAVC
Sony HDcamSR
Sony RAW
Sie sind für die MC Versionen AB
MC 8.3, 8.4, 8.5, 8.6, 8.7 und 8.8
(alle patches)
aber laufen nur auf den Mac-Betriebssystemversionen
MAC OS X 10.10., 10.11 und 10.12
(also nicht auf 10.9.5!!!)
Die Installer kann man hier runterladen
Wichtig: Sollten noch ALTE Sony-Plugins vorhanden sein, müssen sie deinstalliert werden: nablet-Sony und legacy-Sony- Plug ins dürfen NICHT parallel im AVX2-Ordner liegen!
Full support for Sony XAVC High Dynamic Range and Wide Color Gamut workflow.
On XAVC export the color space of the source is tagged on the target MXF file.
Fixed occasional block artifacts in XAVC Intra exports.
Fixed low bitrate on XAVC Intra VBR modes.
Fixed linking of XAVC volumes where DISCMETA.XML is missing.
Linking XAVC BT.2020 files no longer fails on Media Composer version 8.6.5 and later.
Support XAVC files with GOP precharge.
For linked XDCAM files add certain missing meta data to AAF.
More strict check for XAVC or XDCAM compliance of files the host asks to link to avoid issues with unsupported files.